Verséa Ophthalmics is a proud sponsor of this year's 2022 CEDARS/ASPENS Annual Meeting, taking place today and tomorrow at JW Marriott Camelback, Scottsdale (AZ).
CEDARS/ASPENS is a not-for-profit society whose mission is to expand the knowledge of ophthalmic surgery and foster excellence in patient care through clinical experience, peer-to-peer exchange, and practice education. Their mission is aligned with our mission, which is "to revolutionize eye care by delivering innovative solutions for the diagnosis, treatment, and management of ocular surface diseases".
Our newly launched product portfolio consists of novel, point-of-care, tear-based diagnostics and complementary regenerative therapeutics that will enhance clinical management and treatment decisions that ultimately lead to better patient care.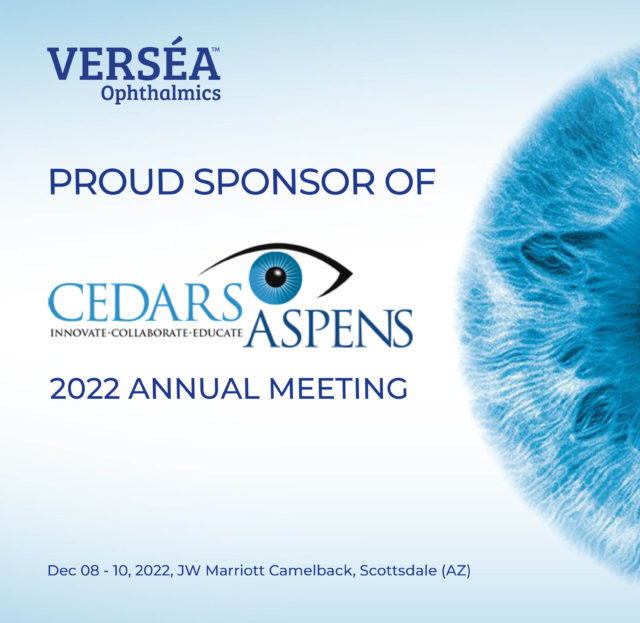 ………….
About Verséa™ Ophthalmics
Verséa™ Ophthalmics, LLC, a business division of Verséa Health, Inc. ("Verséa"), is one of the fastest growing U.S. healthcare companies on a mission to revolutionize eye care. It is specialized in the sale and distribution of innovative solutions for the diagnosis, treatment, and management of ocular surface diseases. To learn more, visit Verséa™ Ophthalmics webpage